This section is now managed from our blog! For the newest and latest works check it out now. Otherwide don't miss our recommendations on this page for...
Library "Musts"



Jeff Herman's Guide to Book Publishers, Editors and Literary Agents, 2004 This is one of the most valuable tools in my writing library.

No More Rejections: 50 Secrets To Writing A Manuscript That Sells If you have not received rejections--well you are one in a million!

Sell Your Novel Toolkit: Everything You Need to Know about Queries, Synopses, Marketing and Breaking In

The Plot Thickens: 8 Ways to Bring Fiction to Life

Best American Science and Nature Writing 2004
Some favorites:
On Writing by Stephen King is a book that you won't want to miss. It is full of King's personal journey as a writer and it is full of good suggestions and recommendations. Whether you are a fan of his or not I wouldn't miss this one!
Writing Down the Bones by Natalie Goldberg is another great book about writing. Before I had any thoughts about writing I read it--and you should too! Goldberg has a new book out called Thunder & Lightening: Cracking Open The Writer's Craft 2001. Don't miss these others by her either: Wild Mind: Living The Writer's Life 1990 or Living Color: A Writer Paints Her World.
Tax & Legal Books:
Tax Tips for Writers by Elizabeth J. Klungness

The New Tax Guide for Performers, Writers, Directors, Designers, and Other Show Biz by R. Brendan Hanlon, Roundleigh Beaton

The Writer Got Screwed (but didn't have to): Guide to the Legal and Business Practices of Writing for the Entertainment Industry by Brooke A. Wharton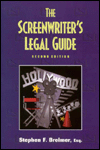 Screenwriter's Legal Guide by Stephen Breiner, Stephen F. Clause by Breimer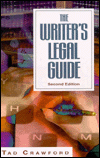 Writer's Legal Guide (2nd Ed) by Tad Crawford, Tony Lyons

Writer's Legal Companion: The Complete Handbook for the Working Writer by Brad Bunnin, Peter Beren

Negotiating a Book Contract: A Guide for Authors, Agents and Lawyers by Mark L. Levine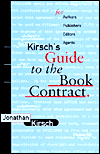 Kirsh's Guide to the Book Contract: For Authors, Publishers, Editors, Agents by Johnathan Kirsh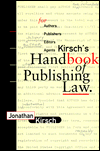 Kirsch's Handbook of Publishing Law: For Authors, Publishers, Editors, and Agents by Johnathan Kirsh

Copyright Permission and Libel Handbook: A Step-by-Step Guide for Writers, Editors, and Publishers by Lloyd J. Jassin, Steve C. Schecter
Selling Subsidiary Rights: An Insider's Guide by Thomas Woll


Business and Legal Forms for Authors and Self-Publishers: With Forms on CD-ROM by Tad Crawford

Getting Permission: Copyrighted Materials Online and Off by Richard Stim
For Fun!
Any person of any age will adore these books. If you love fairy tales you'll love: Corranda's Crown by Lee Edward Födi.
Rowling is exceptional at backstory if you are looking for a good example!
Harry Potter Book One
Harry Potter Book Two
Harry Potter Book Three
Harry Potter Book Four

My Favorite Authors:
I have a few favorite authors. They don't have much in common except they are/were all prolific in their writing!!
Iyanla Vanzant is a minister, motivational speaker and enpowerment specialist. Her work is timely and directed at healing and growth for all people. If you want to move forward by leaps and bounds then you'll want to read this woman's material!
Until Today! 2000
Yesterday I Cried 2000
Faith In The Valley 1999
If you prefer you can order the smaller paperback:
Faith In The Valley 1996
In The Meantime: Finding Yourself & The Love You Want 1999
Don't Give It Away 1999
One Day My Soul Just Opened Up 1998
The Spirit Of A Man 1997
Value In The Valley 1996
Acts Of Faith 1993

Faith (Audio)
Self Value, Self Worth, Self Love (Audio)
Our Relationship With Money (Audio)
Love, Honor & Obey Yourself. (Audio)
Purpose (Audio)
Vision (Audio)
Trust, Truth, Fact (Audio)
Faith In The Valley (Audio)
Our Relationship With The World
Success Gems 1999 (Multiple Authors)
Colette's books were banned from the United States for a long time and only became common in the 1970's. She wrote during the Victorian era and was quite the bohemian. Her imagery is rich and vivid and only a few of my favorites are listed.
The Claudine Novels
Gigi & The Cat
Cheri & The Last of Cheri
Collected Stories of Colette
The Pure & The Impure
The Vagabond
My Mother's House and Sido
Secrets of the Flesh: The Life of Colette
Gerald Durrell inspired me in my career with animals and I eventually went to train and work at his zoo! He was a naturalist who moved from collecting animals to working at conserving the most endangered species in the world. He is also the brother of writer Lawrence Durrell.
My Family & Other Animals
The Battle for Castle Cockatrice
The Aye-Aye and I
Zoo In My Luggage
The Whispering Land
The Overloaded Ark
The Best of Gerald Durrell
The Authorized Biography of Gerald Durrell

Durrell wrote many other books that are no longer in print.